FV Petition Coordinator (Office-based)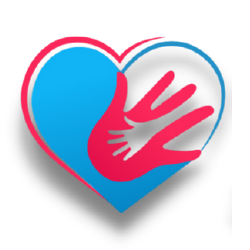 Overview
An award-winning and established travel document processing company seeks new client document/petition coordinators to work in our office. We will train you how to do travel documents. You must have good learning and listening attitude, have excellent attention to details, be friendly and can speak/write/spell English perfectly.
The office is located in the Pearl of the Orient Tower in Ermita, and you would work in the office along with more than twenty other employees.
Our company expects that you will report to work on time, be fully honest with your manager, admit your mistakes and fix them, support other employees as a team, and provide excellent service to your clients by giving them your full attention.
Job Types: Full-time, Permanent
Roles/Responsibilities
Have primary responsibility over several simultaneous case files of client travel applications
Communicate with clients, including providing appropriate forms by email and answering questions by phone
Consolidate completed government forms and neatly compile files of confidential documents
Coordinate with assistants for encoding of data, and communicate with clients to verify accuracy of encoded forms.
Effectively communicate expectations and timelines regarding processing of US Government residential and non-residency visa applications
Maintain files of supporting documents for later reference
Provide completed files to management for final approval
Assist walk-in and clients by phone, to reassure their fears and provide relevant guidance
Reply to email inquiries and resolve issues with minimum supervision
Other tasks as may be necessary in the operation of the office (government compliance matters, pick up parcels sent to Postal Office etc.)
Benefits Include
Government-Mandated Benefits: SSS, PhilHealth, HDMF (PAG-IBIG)
HMO upon regularization
13th-month pay
10-Day Vacation Leave Credits/year (Paid Leave) (Accrual)
5 Day Unpaid Leave Credits
Perfect Attendance Bonus every 15th and end of the month: 500php per cut-off
Transportation Allowance every 15th and end of the month: 500php per cut-off (complete office attendance)
Fully-paid off-site team-building events
Training opportunities
Promotion and/or pay raise depending on performance
Modern computer workstation
Comfortable office space
Salary/Benefits
Salary: From Php22,500.00 per month
Company Christmas gift
Fully-paid off-site Company team-building/events
Health insurance
Opportunities for promotion
Paid training
Pay raise
Promotion to a permanent employee
Supplemental Pay Types
Anniversary bonus
13th-month pay
Overtime pay
Work Schedule
8-hour shift
Day shift
Weekend Off
JOIN OUR TEAM & APPLY NOW!
To apply: Please click this online application link and complete the form: https://bit.ly/3rTmyFf to start with your application process then reach out to Christian via Skype: live:.cid.1fd7d870d080dbe8.
Job Features
| | |
| --- | --- |
| Job Category | Filipino Visa, Petition Coordinator |