Visa Assistant Team Lead (Office-Based)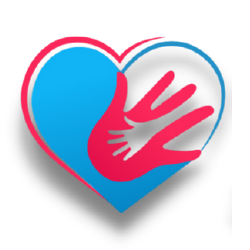 Overview
Salary: Starting Php30,000.00 per month
Job Types: Full-Time, Permanent
Job Description
People Management
Manages a team of 6-10 Coordinators and Drivers.
Manages the collection of data and prepares reports on customer complaints and inquiries.
Prepare daily, weekly and monthly reports.
Identifies opportunities to update or improve Client Assistance procedures and makes recommendations to the Operations Manager or other appropriate staff.
Listen to team members' feedback and resolve any issues or conflicts.
Create an inspiring team environment with an open communication culture.
Ensures proper and timely dissemination of policies, processes and updates in procedures concerning the team
Read each team member's daily notes email/end of day reports, respond appropriately, and write a daily notes email to the direct report.
Trains new Coordinators in the Company's policies, procedures, and best practices.
Conducts performance evaluations that are timely and constructive.
Performs other related duties as assigned.
Client Management
Ensure the team Assist clients to their Medical and Embassy Appointments.
Plot the Pick-Up and Drop-Off Schedules of the Clients so the team will not miss any appointments.
Assign Coordinators that will accompany Clients to different government agencies
Manage the Coordinators to remind the clients of their appointments and the requirements needed.
Fleet Management
Assisting in the recruitment of quality drivers into the fleet.
Developing efficient driver schedules to maximize productivity and efficiency.
Managing drivers so they adhere to strict schedules.
Registering and licensing all vehicles under their management.
Finding ways to cut costs and maximize profits.
Developing strategies for greater fuel efficiency.
Maintaining detailed records of vehicle servicing and inspection.
Scheduling regular vehicle maintenance to ensure operational efficiency.
Ensuring strict servicing and maintenance times to minimize downtime and maintain schedules.
Monitoring driver behavior and ensuring a high level of customer service.
Analyzing data to increase business operational efficiency.
Utilizing GPS systems to monitor drivers and track vehicles in case of theft.
Others
Collaboration to other teams and departments
Tracking and Monitoring of Department's expenses
Execution of the Company's BCP
Fill in for team members as needed
Other Instructions provided by the Management
Requirements
Has good leadership and people/team management skills
Is solution-oriented
Has keen attention to details and conscientiousness
Good communication and interpersonal skills
Has an ability to manage and resolve conflicts
Has a good administrative skills
Has an ability to manage time and resources effectively
Has an ability to stay professional in a stressful environment
Is punctual, reliable and trustworthy
With at least College Level of education
Benefits
Company events
Health insurance
Opportunities for promotion
Paid training
Pay raise
Promotion to permanent employee
Supplemental Pay
13th month salary
Anniversary bonus
Work Schedule
8-hour shift
Day shift
Weekend Off
JOIN OUR TEAM & APPLY NOW!
To apply: Please click this online application link and complete the form: https://bit.ly/3mU3q8D to start with your application process then reach out to Christian via Skype: live:.cid.1fd7d870d080dbe8.
Job Features
| | |
| --- | --- |
| Job Category | Filipino Visa, Visa Assistant Team Lead |